Leisure
The Parc de la Citadelle is well known to the people of Lille,and  especially  its youngest residents, for its zoo, rides and games. From spring 2018, the Parc de la Citadelle now also has an adventure style rope course. Yet another way to have a great time outdoors with your family!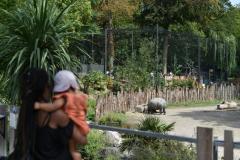 Lille Zoo
The best-known area of the Parc de la Citadelle, the zoo welcomes more than 800 000 visitors a year. The transformation work carried out over the past three years now means you can discover more than 400 animals (70 species) in a completely renovated area. The installation of an immersive  bird enclosure and the renovation of the Exotic Journey space offer special showcases to show off the zoo's animals. Not to mention an expanding programme of events every year from   meeting the keepers and birthdays at the zoo to behind-the-scenes tours...
More info at zoo.lille.fr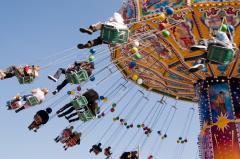 Cita-Parc
The Cita-Parc amusement park, renovated in 2018, offers attractions on the themes of nature and animals, tree-lined walks and gourmet stalls will delight young and old alike.
Tariffs and details at cita-parc.fr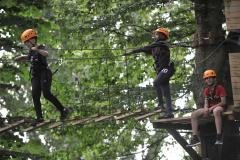 AccroLille
Accro Lille offers 6 tree climbing courses for the whole family! Young and old, come and take to the heights in the heart of the Citadel of Lille. Open from April to November from 1.20m (5/6 years old) for the CHILD course and 1.40m for the ADULT course. Schools, ALSH, associations, companies ... also come and enjoy an unusual sporting activity.
More info at www.accro-lille.fr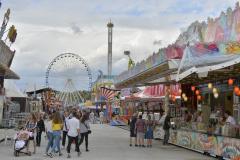 Lille Faire
Parc de la Citadelle hosts the Lille Fair with more than 150 rides each year, in September and in the spring.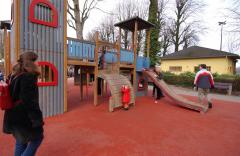 Playgrounds
Children can enjoy 2 free and accessible playgrounds 7 days a week in the Cita-Parc.